NFL in the U.S. is big business. The New England Patriots, the leagues second most profitable team, boasts the most expensive ticket in football — $118 on average for general seating — and according to Team Marketing Report, in 2008 it cost a family of four approximately $600 to attend a game at Gillette Stadium. With prices like this, many NFL fans find themselves unable to support their team by attending a game and enjoying the experience of live gridiron action. However, with early planning and savvy thinking, even someone on the smallest of budgets can enjoy at least one live NFL game per year.
1. See a preseason game. Many season ticket holders sell their preseason tickets for almost half of face value on discount ticket sites and Craigslist.
2. Ride with a pool of people willing to pitch in for gas and parking.
3. Eat before you leave for the game. Stadium food and drinks are expensive. You will most likely purchase at least one item, so minimize the urge to splurge by eating and drinking before entering the stadium.
4. Find a sponsor that's willing to pay for a portion of the trip. This may sound more complicated than it is. However, freelance writers have the unique opportunity to request coupons, gift certificates, or discounts in exchange for a review of products and services. When planning your trip, contact potential sponsors and pitch your services to write about them. Keep in mind that the Federal Trade Commission requires that those writing product reviews provide disclaimers advising readers of discounts or perks received in return for a review.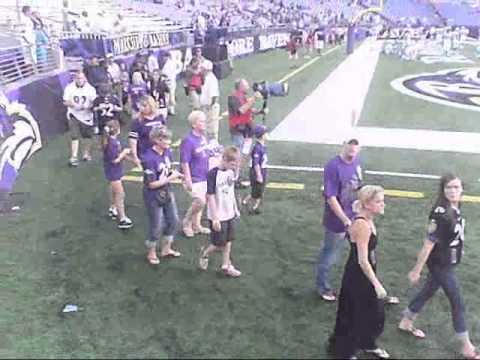 Sphere: Related Content